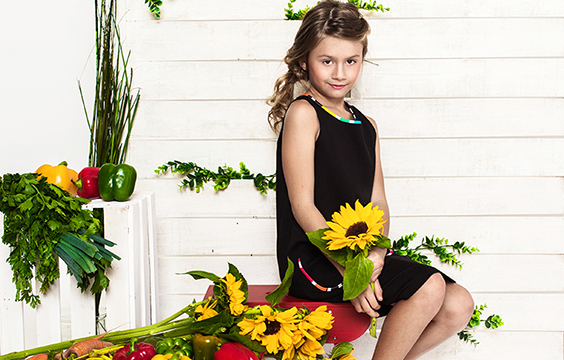 The cotton fabrics are one of the most popular and widely used fabrics. They are produced from natural fibers, they breathe, they do not cause blistering or any changes on the delicate skin of a baby. Their versatile use primarily results from their friendly and nice to touch structure. The "Ultex-Pol" warehouse provides a rich selection of patterns and colors – both delicate and vivid patterns. The fabrics are available in pastel, toned colors, and in contrasting connecting vivid colors – according to the Client's preference. The variety and attractive patterns reflecting current trends, high quality and aesthetics find recipients both in Poland, and abroad
The cotton fabrics are safe for the skin of the baby, they do not contain any hazardous components or substances. The friendly and nice structure of cotton allows its use in the children industry, it can be used to create e.g. children's bedding, blankets, sleeping bags, mattresses and many other accessories. Many unique and universal patterns, such as strips, polka dots, hen's foot, zigzags, stars and patterns typical for children – with animals such as teddy bears, owls, giraffes, foxes, puppies, roes, birds etc. The rich selection of patterns and colors allows for using cotton in the clothing industry, e.g. in children's clothes such as: caps, dresses or blouses.   
As a standard, the "Ultex-Pol" fabric warehouse offers fabrics consisting wholly (100%) of cotton, with a standard width of 160 cm and 115-125g/m2 grammage. We also perform special orders for different widths and finishing methods (tenderized, waterproof, and stiffened). Cotton fabrics available in our offer have been produced in Poland, and hold the Oeko-Tex Standard 100 class I quality certificate. They meet all standards concerning products for children. Cotton fabrics excellently preserve their qualities after washing – they can be washed in the temperature of 60°C.